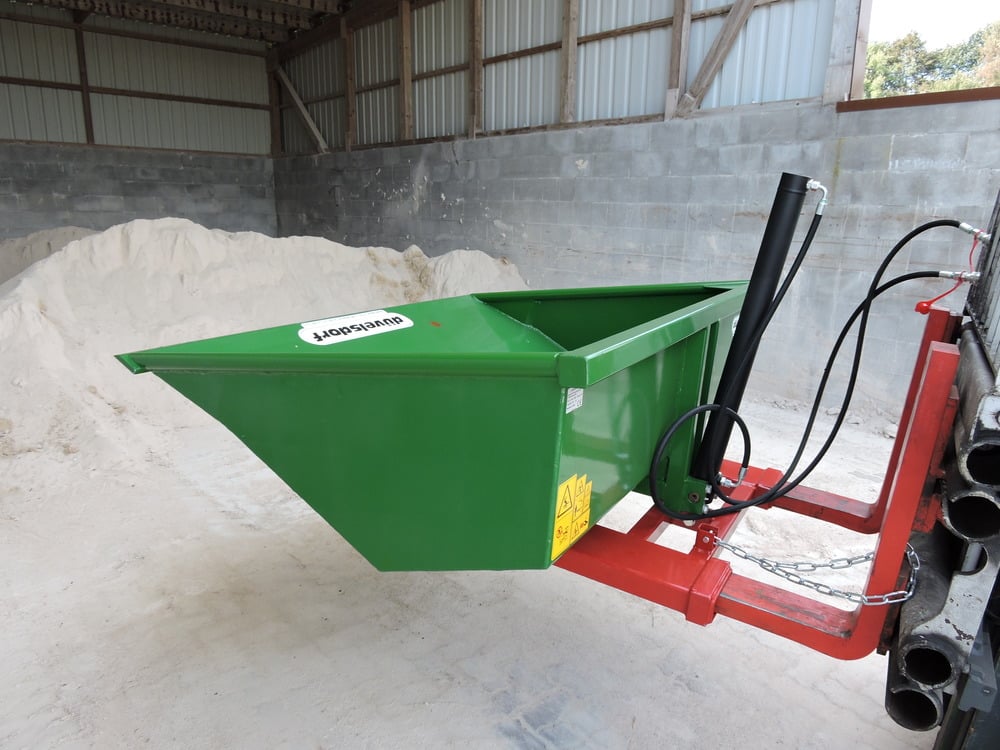 tipping bucket for forklifts

The forklift bucket is attached to the forks of the forklift truck by simply pushing it on. It can be used for loading potatoes, onions, cereals and other bulk materials.

The sturdy bucket is made of 6 mm sheet metal. It has a double-jointed frame. This frame allows the bucket to tilt backward (for transport) by 24 degrees and forward (for emptying) by 46 degrees.
Technical data

| | | | | | | | |
| --- | --- | --- | --- | --- | --- | --- | --- |
| Type | Volume | Weight | A | B | C | D | E |
| 140 | 800 l | 295 kg | 148 cm | 140 cm | 100 cm | 130 cm | 85 cm |
| 160 | 950 l | 340 kg | 168 cm | 140 cm | 100 cm | 130 cm | 85 cm |
| 180 | 1100 l | 385 kg | 188 cm | 140 cm | 100 cm | 130 cm | 85 cm |
| 210 | 1300 l | 440 kg | 218 cm | 140 cm | 100 cm | 130 cm | 85 cm |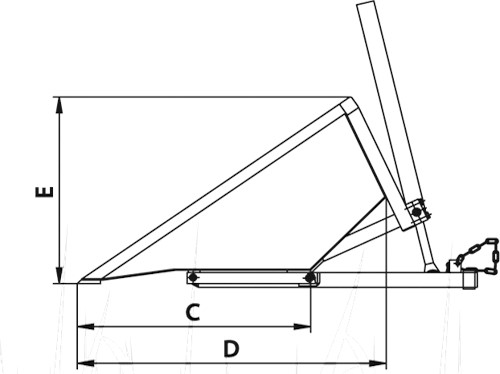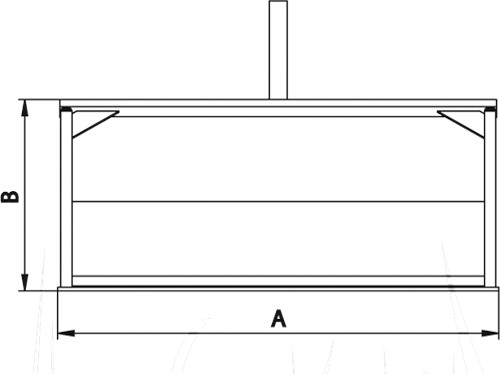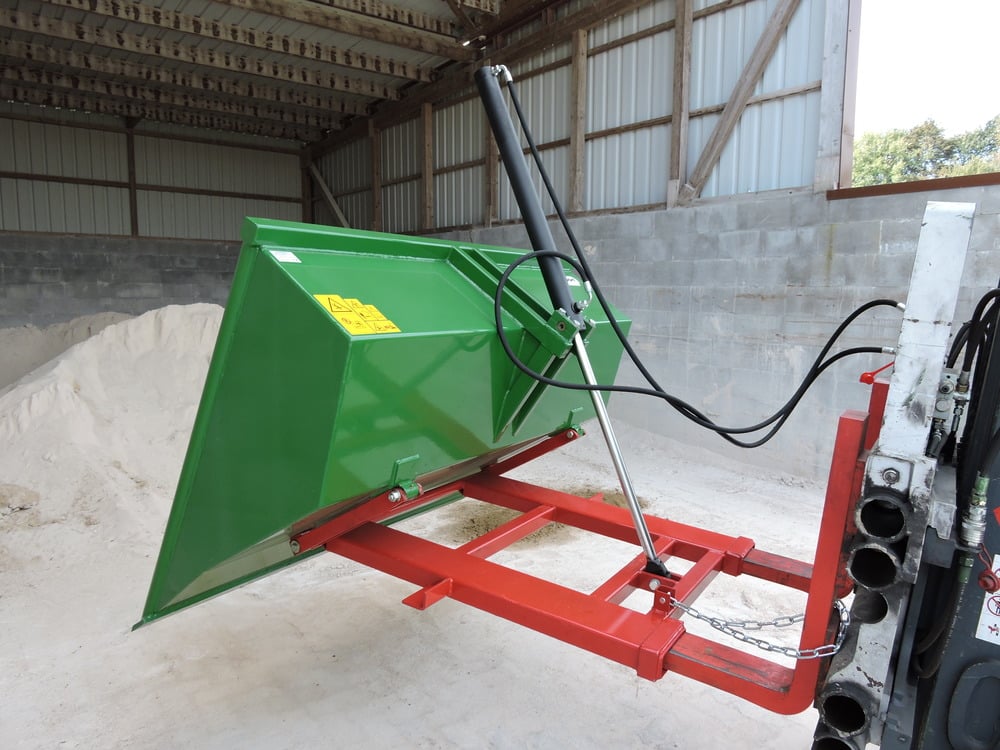 | | | | |
| --- | --- | --- | --- |
| de­si­gna­ti­on | kg | pg | art. no. |
| Tipping bucket 1,40 m | 295 | 35 | 19400 |
| Tipping bucket 1,60 m | 340 | 35 | 19500 |
| Tipping bucket 1,80 m | 385 | 35 | 19600 |
| Tipping bucket 2,10 m | 440 | 35 | 19700 |