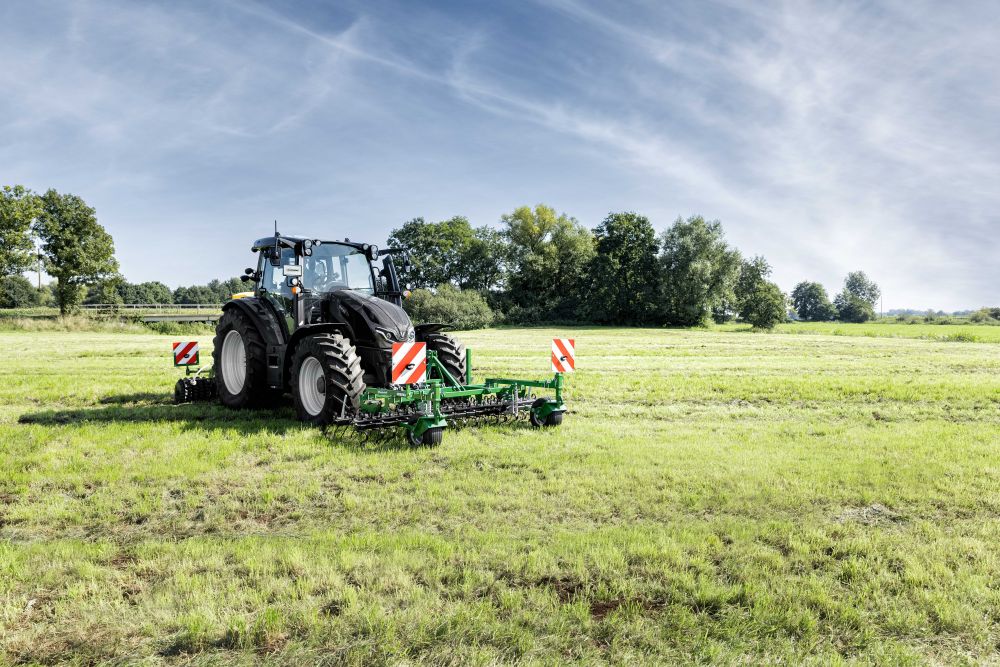 GREEN.RAKE

vario
Possible applications:
Grassland main­ten­an­ce and reseeding in spring before complete re­no­va­ti­on in late summer
New planting of grassland areas
Clearing damage caused by wildlife

COMPACT PROFESSIONAL GRASSLAND MAINTENANCE.
The GREEN.RAKE vario is a light and comapct machine for professionals that was developed for front attachment. Through its construction, the rake is suited for small carrier vehicles and can therefore also serve smaller operations with the opportunity to maintain professionally. In combination with the TERRA.ROLLER eco and a seeder, it is perfect for reseeding in between existing grassland.
The GREEN.RAKE vario is particularly attractive for grass areas that are difficult to access, such as steep slopes, dike areas or narrow access roads. If only harrowing is required without reseeding, the unit can also be mounted with an optional rear three-point hitch in the rear hydraulic system.
Article numbers at a glance
Machine

product group

Article number


GREEN.RAKE

vario 2,5 m
26
40250

GREEN.RAKE

vario 3 m
26
40300

Accessories

Product group

article number

Lighting

GREEN.RAKE

vario

26

40510

Rear three-point hitch

26
40520